1st SDG Dialogue Forum Austria
Building forward better with the 2030 Agenda
28 September 2021
co-hosted by SDG Watch Austria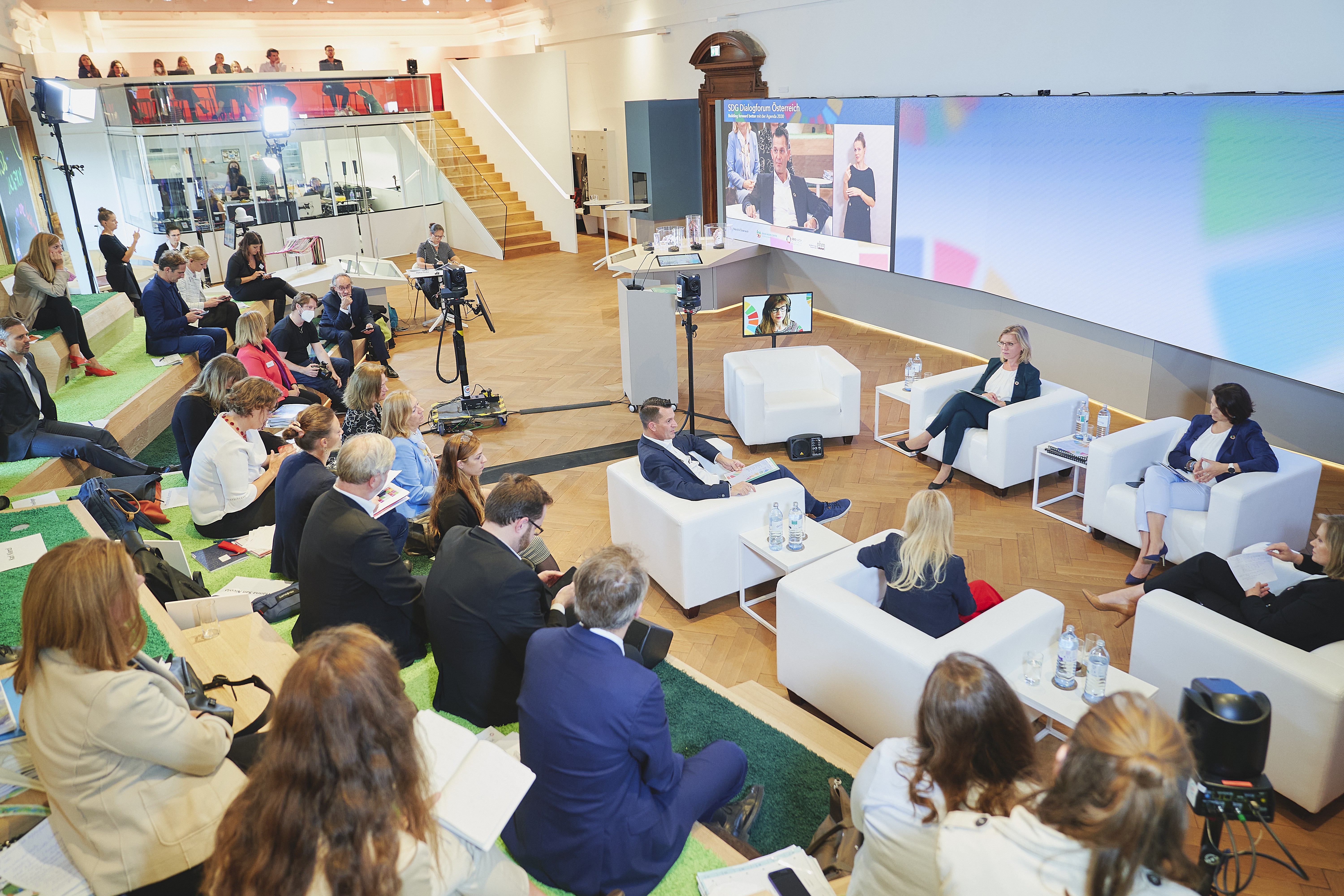 At the first SDG Dialogue Forum in Austria, government officials, civil society and experts discussed current opportunities and challenges of sustainable development caused by the COVID-19 pandemic. The event was organized by the federal administration, SDG Watch Austria, the Ban Ki-moon Centre for Global Citizens, and the Natural History Museum Vienna.
This year's kick-off event, which attracted over 530 participants, centered on innovative solutions for sustainable development in the era of COVID-19 and focused on partnerships for the implementation of the SDGs. To this end, experts from civil society, academia, private sector and other stakeholder groups discussed perspectives and solutions in the fields of climate action, digitalization, international development cooperation and social equality (women, youth and leaving no one behind) in four online discussion rounds ("innovation pools"). The results were reported back to the Natural History Museum in Vienna, where Ministers Edtstadler, Gewessler and Mückstein, as well as experts Antonella Mei-Pochtler (Think Austria) and Nicola Brandt (OECD Berlin Centre) joined a high-level panel discussion and reacted to the innovation pools' questions and statements.
The first edition of the annual event laid the foundation for strengthened cooperation between civil society, administration, politics, private sector, and academia for the implementation of the 2030 Agenda both in Austria and abroad.

For more information on the event, please choose from the links below.
Reports:
 Photos and Videos:
Agenda: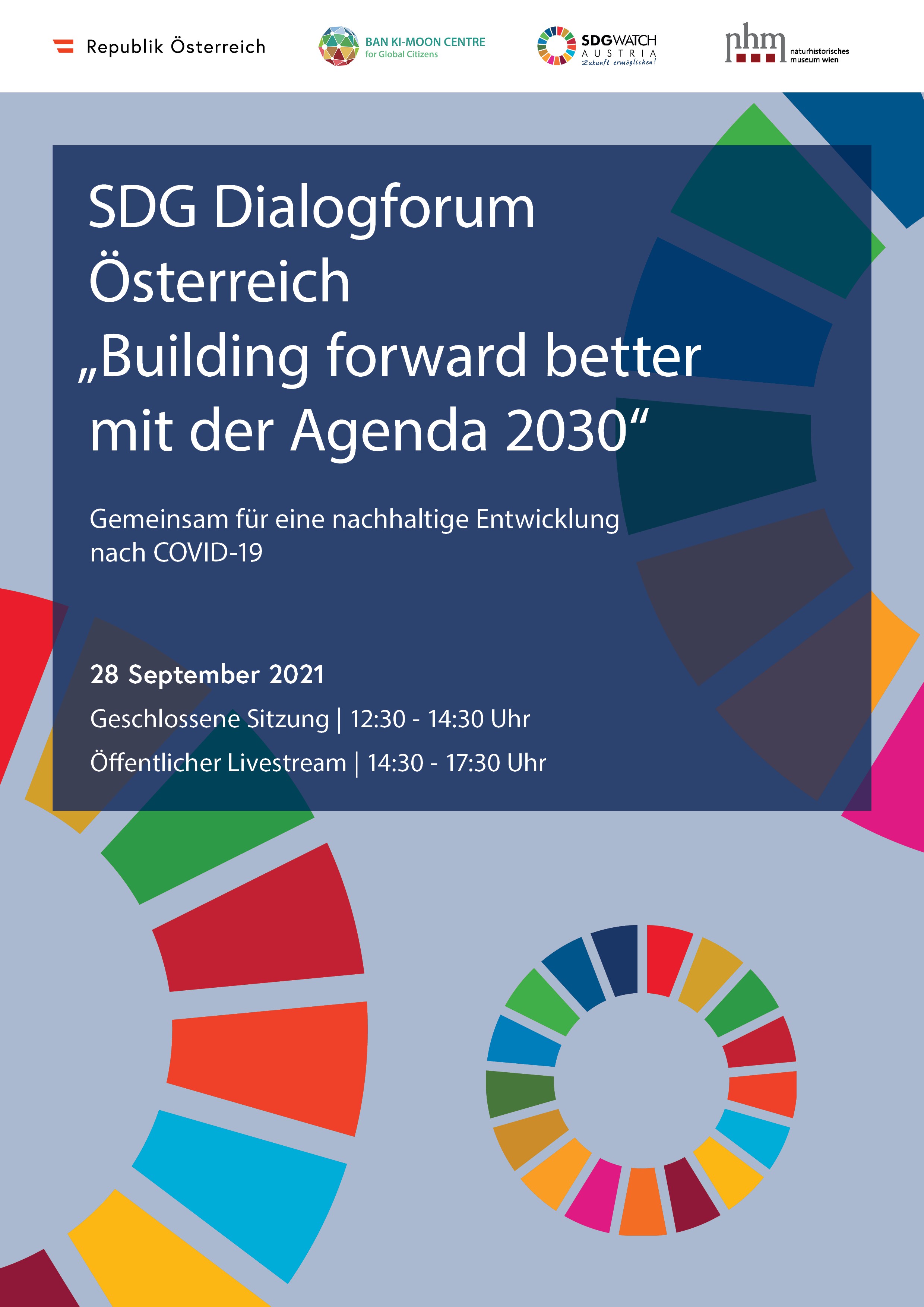 The SDG Dialogue Forum was part of the Austrian Sustainability Action Days. More information on the initiative.